Look Radiant A facetherapy session at Prive Aesthetics brings out the radiance in your complexion.
Look Radiant
A facetherapy session at Prive Aesthetics brings out the radiance in your complexion. The 45min, intensive Red Carpet Glow ($88, UP $250) uses a gentle fruit peel to exfoliate dead skin cells, after which a pressurised oxygen spray delivers hyaluronic acid, vitamins and antioxidants to hydrate and firm while reducing the look of fine lines. The result: glowing skin. At Prive Aesthetics, #03-02 Palais Renaissance, tel: 9656-5380.
Spicy Turkey
Planning your year-end festive feast? Hotel Fort Canning offers an unusual dish: Chilli Crab Roast Turkey. Deep-marinated for eight hours in a rich, spicy, mud-crab broth, the turkey is then roasted until the skin is crispy, and served with delicious chilli crab gravy, mantou, and glazed roasted vegetables. Pre-order it from Nov 21, 2017. Dec 25 is the last day for collection. For details, contact The Salon at Hotel Fort Canning, tel: 6799-8809, e-mail: fnb@hfcsingapore.com.
Black Beauty
New to Daniel Wellington's Classic Petite line is the minimalist Ashfi eld, with a matte black mesh strap, bold black dial, and 32mm stainless steel case in a rose gold or silver tone. The strap is interchangeable with other Classic Petite ones, including seven leather and three mesh options.
All Eyes
The La Colline range includes Cellular Vital Eye Mask (30ml for $160, UP $245) for radiance; Cellular Face & Eye No Rinse Jelly (150ml for $130; 20 per cent off for Sa Sa members) to cleanse eyes, lips and face; Cellular Vital Eye Gel (15ml for $130, UP $199) to reduce puffiness; Cellular Vital Eye Cream (15ml for $135, UP $209) to moisturise; and Cellular Eye Lift Essence (15ml for $160, UP $245) to lift the eye contours. Available at Sa Sa.
Flower Power
Bonia's Twiggy Junia Collection and Twiggy Maras Collection for A/W '17 feature intricate fl oral embellishments and are inspired by Twiggy, the supermodel and It girl of the 1960s who became a fashion and cultural icon. The Twiggy Maras Collection combines formality and fun with plush handles and detachable shoulder straps, while the Twiggy Junia Collection has shoulder bags with a youthful feel. In Singapore, they are exclusive to Bonia's Takashimaya counter.
Get Traditional Treatments Here
Slim Couture off ers traditional Chinese medicine (TCM)- based wellness and slimming treatments. Visit its new fl agship store at #02-05 GSH Plaza (tel: 6534-0747) and ask its experts about the Divine Slim signature treatment. This uses guasha to stimulate blood circulation – i n TCM, this is believed to improve metabolism. It also uses in-house suction tools that aim to improve qi circulation to detoxify, and stimulate the digestive system. Posttreatment diet and nutrition advice are provided too.
Just for You
You by Skechers, a new line of women's walking shoes ($119 a pair), combines athletic functionality with lifestyle looks. These lightweight shoes have soft woven mesh and ultraflexible knit fabric uppers for a perfect fit, high-rebound cushioning, and a responsive multidirectional traction outsole. Their stylishness gives them everyday versatility too. More details at skechers.com.sg.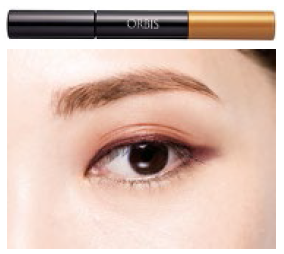 Two in One
You're looking at the best of both worlds with Orbis' Juicy Eye Colour Duo ($33), in three shades. One end has a liquid gloss eyeshadow, and the other, a crayon eyeliner – all you need to play up your eyes. Swipe on the pigmented gloss for a natural sheen, then line your eyes with the pearlescent crayon for further sparkle and definition. Available at Orbis stores and counters, and www.orbis.com.sg.
Clearer View
Laser vision correction like Lasik or Relex Smile may interest those who want to stop wearing spectacles or contact lenses. To learn if these procedures are suitable for you, have an eye assessment and consultation with The Lasik Surgery Clinic's ophthalmologist for $26.75 nett. A Bladeless Standard Lasik is $2,962, and Relex Smile is $5,423. Prices stated are for two eyes, and include postoperation medication and three reviews. Visit #16-01/02 Paragon or call 6836-1000.
Waves of Comfort
For greater comfort during your period, Laurier Ultra Gentle's new wavy surface minimises friction between the napkin and your skin, and locks in fl uid quickly so you feel drier. Made in Japan, the premium-quality pads use Laurier's advanced skinscience technology, based on almost two decades of research and development. The Laurier Ultra Gentle range has pads for day and night, each in three lengths. At pharmacies, supermarkets and hypermarkets, for $4.95-$5.60 a pack.
Go Deep
Kyung-rak, a traditional Korean deep-tissue massage based on meridian-point principles, is said to address energy imbalances, relieve tension, and slim and smooth the body and face. Check out Korea Beauty Centre's 80min Lymph Korea Kyung-rak Facial ($130 a session) for face, neck, shoulders and chest. It can be customised to your requirements, and includes eyebrow trimming. Korea Beauty Centre is at #05-05 Cuppage Plaza, tel: 6734-6037.