These beauty treatments take the most effective elements of the original therapies to give you an experience that is still culturally authentic.
TCM FACIAL
Geranium Multivitamin Firming Treatment, at Geranium Skin & Hair Boutique
Gua sha is a traditional Chinese medicine (TCM) technique that involves scraping the skin with a massage tool – typically, a flat palm-sized tool made from buffalo horn or jade – to stimulate the muscles and improve blood circulation. On your face, it has the effect of reducing puffiness from water retention and exercising the facial muscles for a firmer complexion and more defined contours.
In this case, gua sha massage is incorporated into a facial: a slightly stinging multi-vitamin firming treatment to enhance skin elasticity, hydrate and brighten, followed by extraction, and ending with a lifting mask that covers the eyes and mouth.
The gua sha massage lasts 40min and is done in the middle of the facial. The pressure of the gua sha tool on the face takes some getting used to, but once you're familiar with its constant motion, it feels therapeutic and calming. The two-hour session leaves the skin feeling soft and supple, and looking glowy. And any redness subsides within a few hours. – VW
The treatment costs $500 for 120min (first-time customers enjoy a 40 per cent discount). #01-01 BH Building, 26 Horne Road (tel: 6294-2581)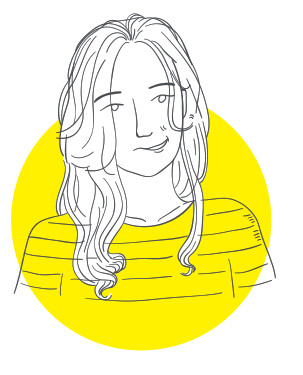 JAPANESE PERM
Michaela Signature Perm, at Hair Salon Tokyo Michaela 
The perm that Japanese women love is one that has natural-looking wispy waves. This is what the Michaela Signature Perm will give you – the authentic look you see all over the streets of Japan. It takes two hours, and the perm is said to preserve and protect the structure of hair cuticles, which means damage to your hair is minimised.
Here's where a hairstylist skilled in the Japanese perm technique comes in. He'll assess your hair condition and scalp sensitivity, discuss the hair length and curl size you're looking for, and offer plenty of hairstyle options you may not have thought about before. For example, if you want a tight perm with a beachy look, he could advise you to try a looser curl that will look more tousled after you apply sea salt spray to it. 
Thin rollers are used on your hair, and the direction of the rollers is alternated to make the curls look more natural. Mild heat is used so it shouldn't bother sensitive scalps.
A good hairstylist will check on your perm throughout. So if you need additional curl strength, the heating time will be extended. Or, if you wish to tame your baby hair, a rebonding cream will be applied. And if the strands are stubborn, a hair straightener will be used. 
The curls live up to their name. They're loose and naturallooking, and low maintenance – just a diffuser when blow- drying. Even air-drying will keep the curl, which lasts at least six months. – HT
The perm costs $535. #02-24/25 Riverside Point, 30 Merchant Road (tel: 6538-0263)
KOREAN SLIMMING FACIAL
Baby Face Care and Double Chin Care, at Yakson Beauty
The Korean faceslimming ritual is known to be painful. It uses a bone-massaging technique called Golki to reshape the face.
At Yakson Beauty, only a Golki Therapy Master, trained at the Yakson House Academy in South Korea, is allowed to administer the method. She also assesses your needs and recommends the right treatments – in this case, Baby Face Care to lift and tone, and an add-on of Double Chin Care to treat sagging.
During the treatment, she will get you to say "ooh" or smile as she pushes down on certain bones, like the cheeks. The intensive kneading and pinching is painful, especially for firsttimers, the most tender area being the jawline.
The results are immediate: the face feels smaller and looks more lifted, and the double chin, less pronounced. Over the next few days, the complexion looks brighter too, thanks to improved blood circulation. For best results, a minimum of 20 weekly sessions is recommended. – VC
The treatment costs $308 for 100min (Baby Face Care) and $50 for 10min (Double Chin Care). #02-17 Harbourfront Centre (tel: 6734-8555); #B124 The Star Vista (tel: 67348333); #05-12A Wheelock Place (tel: 6734-8777).
KOREAN GEUNMAK THERAPY
Hydra HA Plus Care, at Hanbang Skin Solutions
This traditional Korean massage technique relaxes tense facial muscles. It targets the facia (or "geunmak"), the connecting tissue beneath the skin made mostly of collagen, stimulating it to produce more, while encouraging skin lymphatic drainage.
Head therapists here learn from a Korean Master, and then teach the junior therapists.
The first few strokes are painful, like rubbing a bruise. The cheeks and forehead feel the most sore but ironically, also the most "shiok". Your skin also gets warmer due to increased blood circulation.
The geunmak therapy is the bulk of the treatment, which includes other steps like a hydrating mask or a peeling gel. 
After that, skin feels relaxed and soft; bouncy, even. Some might even see a sharper chin. The complexion, too, looks radiant and bright. – CT
The treatment costs $188 for 70min (first trial at $68). #04-30 Nex (tel: 6909-5383); #03-02 Wheelock Place (tel: 6208-8989).
THAI YOGA MASSAGE
The Thai Yoga Therapy (Thai Massage), Balinese Massage and Herbal Ball Compress, at The Thai Spa
It's like walking into a spa in Thailand, except that, The Thai Spa is a 33-outlet spa chain from India, and Singapore is its first overseas outlet. The massage is based on yoga, which originated from India but has been incorporated into many aspects of traditional Thai massage. It involves a series of stretches to break blockages and boost the flow of the body's energy to relieve tension and stress.
Training is extensive at The Thai Spa. The therapists get preliminary training in Thailand, before being certified in Singapore.
The spa recommends that first-timers combine the Thai Yoga Therapy with another massage such as a Balinese Massage. The deep tissue massage using gentle stretches and acupressure to encourage circulation complements the Thai Massage, as it relaxes tight muscles for a more comfortable experience.
A Thai Herbal Compress, another traditional therapy common in Thai spas, can be added to improve blood and lymphatic circulation, and relax aching muscles. It contains therapeutic herbs like ginger, turmeric and lemongrass.
A good Thai Yoga therapist will ensure that the body is fully relaxed before she stretches you. And she will never force a stretch beyond your own natural flexibility. And like yoga, where different people will benefit from different poses, your therapist should also be able to identify areas that need extra care, such as your neck or upper back.
You're supposed to leave the session feeling lighter and more limber, not exhausted and in pain. And you'll experience one of the best night's sleep in a long while. – VC
It costs $98 for a 60min massage (promo price: $79) and $20 for 10min Thai Herbal Compress. #03-324 Suntec City, Tower 1 North Wing (tel: 6252-4400).
JAPANESE ONSEN
Yunomori Onsen, at Yunomori Onsen & Spa
Like any onsen, total nudity is required (though you can ask for disposable underwear). You should also wash off at the open shower stalls before your dip.
What's beyond the traditional: the baths. Four 38 deg C ones – soda (carbondioxide rich, for blood circulation), silk (hydrogen-rich, for rheumatic and arthritic aches), jet (for your thighs and back in moulded seats), bubble (the signature, infused with magnesium, calcium and silica) – one super bath heated from 40-43 deg C, and a cold 17 deg C dip to finish off.
The silk bath stands out – the microhydrogen bubbles tingle and your skin feels softer after. After your soak, have a meal at the cafeteria or nap on the large reclining chairs at the lounge. – HT
It costs $38 for a full day at the onsen. #02-17/18 Kallang Wave Mall (tel: 6386-4126).
Nigorigo Onsen Bath, at Ikeda Spa
It feels like a Japanese ryokan here – all dim lighting and Zen interior. The spa uses hinoki, a prized cypress wood used for building palaces and temples in Japan. It releases mineral oils with soothing scents, and has antibacterial properties to calm, uplift and alleviate mild respiratory problems.
Change into a yukata, shower, then dip into a single bath in a private space. The temperature is 40-42 deg C. Nigorigo bath salts, said to be good for digestive problems, are added and they turn the water orangey with a citrus smell. Step out after 10-15min to rehydrate or take a shower, then go back in. At the end of the 30-minute session, take a shower.
The skin feels moisturised and the body fully relaxed, while aches are diminished. – CVM
It costs $80+ for 30min. Ikeda Spa, 787 Bukit Timah Road; Ikeda Spa Prestige, #05-22 Clarke Quay Central (tel: 6388-8080).
BEDROCK HEAT THERAPY
Bedrock Spa Therapy, at Yunohana
The therapy is a replica of what's offered at Tamagawa Onsen in Japan. The area contains a type of bedrock called hokutolite that, when warmed by the heat of the hot springs, releases a high concentration of anions (negatively charged ions), infrared rays and trace elements. People come to this dry onsen to lie on the rock for health purposes.
In Singapore, bedrock therapy involves lying on a heated spa bed with a built-in slab of hokutolite from Tamagawa to sweat out toxins. This supposedly helps the body detox, boosts metabolism and improves immunity. The perspiration from a 45-min session is said to be equivalent to a 30km jog.
Before the session, the therapist looks at the capillaries in your finger under a microscope. You'll see how fast (or slow) your circulation is, and even, whether you have heart or digestive problems, among other issues. She'll also measure your weight, BMI, metabolism and body fat percentage.
The temperature in the spa bed is comfortably hot, and the session is divided into 15-min intervals: The first 15min is spent lying face down to warm the internal organs, followed by a cup of negatively ionised water. The second 15min is spent on your side, to regulate body temperature, boost the lymphatic system and blood circulation; it ends with a glass of lemon water. The final 15min, done on your back, is for a head-to-toe detox that also draws out excess sebum from the pores. To finish, a glass of mineral water from Tamagawa Onsen.
Your face will be flushed, and you'll feel as if you've really jogged 30km, but the sweating feels good and you'll notice that your complexion is a lot clearer and cleaner. Another look at your capillaries shows the real difference: blood circulation is faster, while capillaries look more defined and less cloudy. A series of weekly sessions is recommended as a start. – PC
It costs $139 for a 45-min session ($70 for first-timers). There are 10-session and 30-session packages, or get a $600 Hana Pass for unlimited sessions within a month. #03-03 Pacific Plaza (tel: 6262-5573).