Matcha Love for This High Tea.
Matcha Love for This High Tea.
Japanese food lovers will love Amara Singapore's new Japanese High Tea Set at the Tea Room. Expect savoury delights such as assorted fresh sushi (shrimp, squid, scallop and sea urchin), sashimi, edamame and 63-degree poached egg. End your tea with an array of delicate desserts, from Japanese cheesecake to matcha macarons, matcha Swiss rolls and azuki (red bean) mochi. It's accompanied by a steaming pot of premium TWG Kona Sencha. Available on weekends, 12-5pm, at $68++ for two people.
Plaid, Not Plain
This Fall, Bonia is inspired by the theatre and performing arts, and the Italian opera house, Teatro di San Carlo, is its muse. The Sonia Teatro collection features strong lines and checkered patterns. Opera goers may recognise the shape of the proscenium arch in the design, and the luxurious feel of the fabrics. The elegant tartan bags ($390 each) are available at selected Bonia boutiques and counters.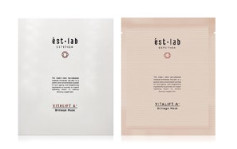 The Anti-ageing Sheet Mask
When it comes to keeping skin as free of the signs of ageing as possible, the things that matter are collagen production, hydration, melanin suppression and cell repair. The Est.lab Vitalift A+ Brillage Mask is a nano bio-cellulose sheet mask with plant extracts that are said to improve the strength of collagen fibres, stimulate collagen synthesis (to minimise fine lines and wrinkles), suppress melanin formation (to reduce dark spots) and enhance cell repair. Leave it on for 20min, then massage excess product into your skin. It's $98 for a box of six, available at all Estetica Beauty studios.
A Facial That Does More Than Recharge Skin
Prive Aesthetics' Rejuran Facetherapy treatment delivers highly biocompatible DNA fragments to repair damaged skin cells and help stimulate collagen growth. Containing purified salmon DNA, the facial's benefits include improved skin elasticity, hydration, skin tone and skin texture. It also reduces the look of fine lines and wrinkles. First-time customers enjoy a promotional price of $288 (UP $380).
The Makeup Game Changer
Japanese beauty brand Shiseido is 145 years old. And the brand is reinventing itself in the biggest, boldest way, starting with its makeup. What's new: The makeup is classified into different textures – Dew, Gel, Powder and Ink, a range of 19 products in 132 shades with vibrant, budge-proof pigment. What we love: It feels like nothing on your face – even the lipsticks.
Shiseido also adds five handcrafted brushes to its line-up, including Daiya Fude, a  double-ended brush with  diamond-shaped bristles on one side and a  polyurethane blender on the other; and Yane Hake, a precision eye brush with chiselled bristles.