The latest and most talked-about collections.
The latest and most talked-about collections.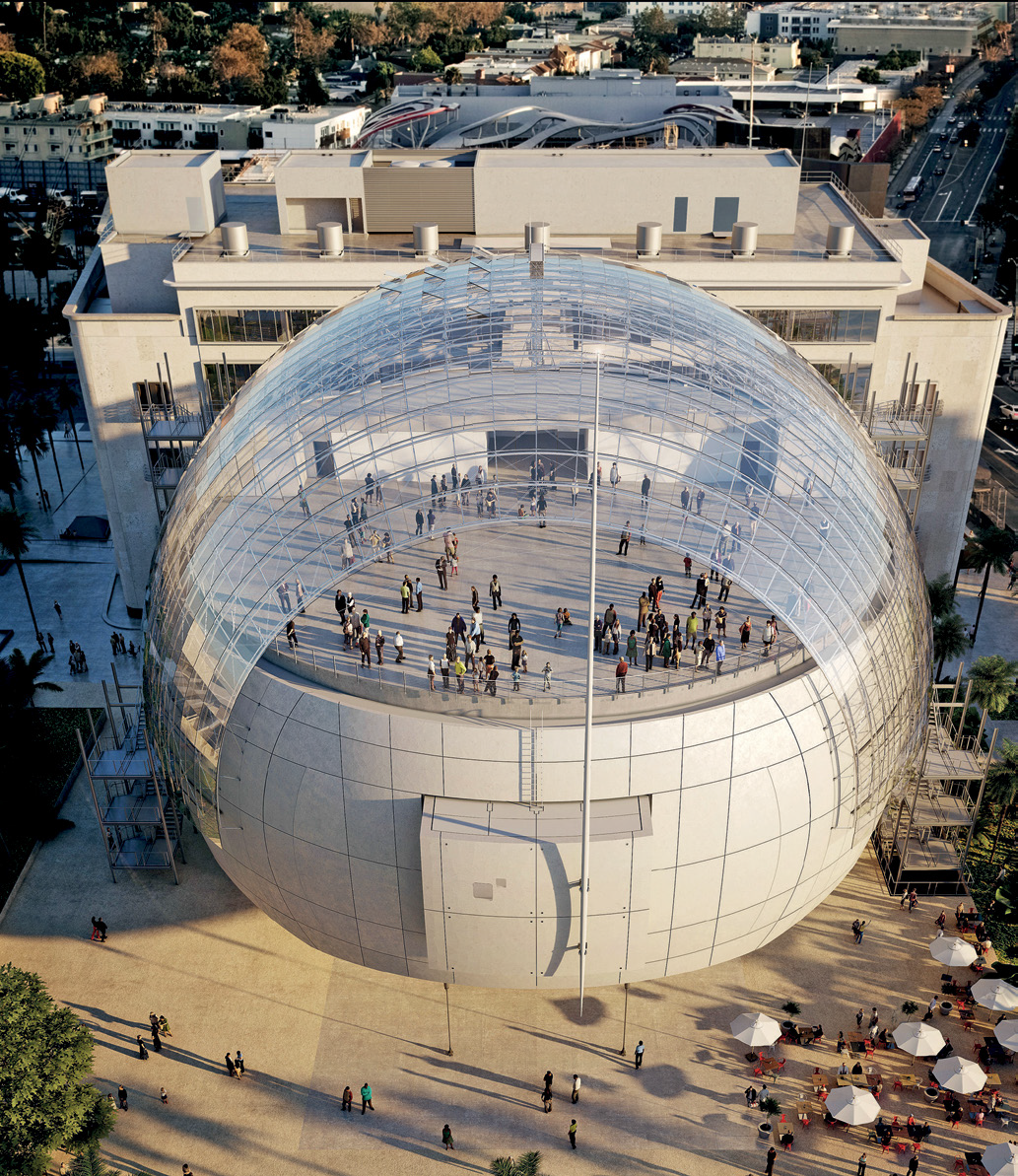 A view of the Academy Museum of Motion Pictures, which is devoted to the art and science of movies.
MAGIC of FILM
Rolex has always been a brand that supports and nurtures talents through its ecologic and philanthropic programmes; not least of all, the Rolex Mentor and Protégé Arts Initiative that launched in 2002. Last year saw the watchmaker cementing its support of film through a partnership with the Academy of Motion Picture Arts and Sciences, in addition to being a Proud Sponsor of the Oscars and a Founding Supporter of the Academy Museum of Motion Pictures. Rolex returned to the stage once again this year with a short film featuring four of the industry's most respected names at the 90th Academy Awards: Kathryn Bigelow, Alejandro G. Iñárritu, Martin Scorsese and James Cameron. Even more impressive is the footage that sees these four luminaries sharing their thoughts on each other with respect and admiration befitting their legendary standing. Watch it at www.rolex.com.
White gold and diamond Heritage Spider Metamorphosis Limited Edition 1 White Gold, about $650,000, Montblanc
ARACHNE'S GIFT
The idea of jewellery that can be transformed from one form to other is a familiar one. Even so, Montblanc pushes the concept one step further with its High Artistry Heritage Metamorphosis Limited Edition pen. Featuring a detachable bejewelled spider, this artful number allows you to turn a part of your writing instrument into a bangle, tiepin or brooch, thanks to the additional jewellery pieces that come with the set. Choose from six limited edition options with different coloured gems.
Rose gold, mother-of-pearl and diamond Premier Dog Automatic 36mm, Harry Winston.

CHOW BELLA!
A watch after any dog lover's heart, Harry Winston's Premier Dog Automatic places the adorable Chow Chow centre stage. Available in a 42mm and diamondlined 36mm versions, the watch borrows from the cloisonné enamelling technique to bring its dial to life through delicate mother-of-pearl marquetry.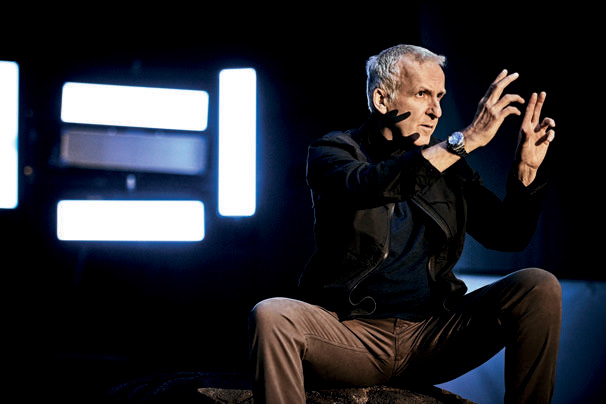 Steel and diamond Arceau Cavales in 36mm, $14,300; 28mm, $11,890, Hermès.
SADDLE UP
Few luxury houses manage to traverse the world of fashion and horology with equal respect from the public. Hermès has the distinction of being one such brand, and the latest incarnation of its beloved Arceau watch shows just how it does it. The Arceau Cavales showcases the skills of its in-house watchmakers with a mother-of-pearl marquetry dial whose simple elegance belies the skills needed to produce it. Available in 28mm and 36mm, these quartz beauties also come in black with a champlevé lacquer dial.
White gold, platinum and white and yellow diamond necklace, GRAFF
WE'RE LOVING…
…This necklace from GRAFF. Featuring a magnificent 53.94-carat emerald-cut yellow diamond, set amidst a bed of white diamonds in a myriad of cuts, this necklace is a work of art that presents the gift of Mother Nature through masterly skills.
ICON UPDATE
As Karl Lagerfeld once said, the camellia, much like tweed and the LBD, is a House icon that transcends time to be regularly reinterpreted. So it is that the full bloomed flower of Chanel returns to the spotlight with four new fine jewellery designs being released into the brand's Bouton de Camélia collection. Comprising a ring, earrings, necklace and bangle, the petite designs are perfect for adding glamour to everyday wear.
White gold and diamond Camélia Précieux bangle, $17,650; open ring, $14,000; earrings, $14,550, Chanel.
CHURCHILL'S CHOICE
One of history's most pivotal characters, Sir Winston Churchill's 11-year tenure the Prime Minister United Kingdom influence in guiding course of the modern world. What's a lesser known fact about the man is his devoted patronage of Breguet: He was often spotted wearing his Breguet No. 765, a rattrapante chronograph, throughout his life. For the biopic, Darkest Hour, Breguet produced a replica of the beloved that saw Gary Oldman winning Best Actor for his portrayal of the legendary man.
From top: The Darkest Hour film poster. A recreation of Churchill's Breguet No. 765.