Young, ambitious and blessed with a unique sound, it's time to add these local indie acts to your playlists.
Young, ambitious and blessed with a unique sound, it's time to add these local indie acts to your playlists.
There's much to be said about the power of music—and thanks to the advent of technology, it is now truly borderless: Apps like Spotify and YouTube instantly serve up music recommendations from all over the world with just one touch of your phone's screen. Bored by your Top 40s playlist? Then take a look closer to home. From funky disco beats to ute pop covers, these Singaporean acts have shown that the local music scene has plenty to oer.
JASMINE SOKKO 
If there were a hashtag to describe Sokko's electro-pop discography, it'd be #goodvibesonly. But look past the feel-good factor of her tunes, and you'll discover a dark maturity that belies her young age. And it's precisely this tension that makes the 22-year-old's songs so relatable to her listeners. Sokko is one of the most streamed Singaporean artists on Spotify and has collaborated with five-time DJ Awards winner, Lucian. Global phenomenons the likes of The Chainsmokers and Grimes have even included the visor-wearing performer in Instagram shout-outs; the latter being one of Sokko's biggest creative influences.    
MAS1A
This hip-hop emcee, reggae vocalist, entrepreneur and arts educator was born in Singapore, but grew up in Canada, where she became the first female Asian rapper to be broadcast on Canadian TV. Back on home turf, she continues to heat up the stage, bringing in dub and reggae artists for the Singapura Dub Club, a monthly event that unites lovers of the genres to "network, eat and dance". Fresh o her Taiwan tour, the 36-year-old has a new single to her name, "Time Wastin'". The video was launched exclusively on Apple Music and features a star-studded lineup of local women: Burlesque dancer Sukki Singapura, Tracy Phillips, visual artist Skl0, DJ A/K/A Sounds and dance group Ragga Waka.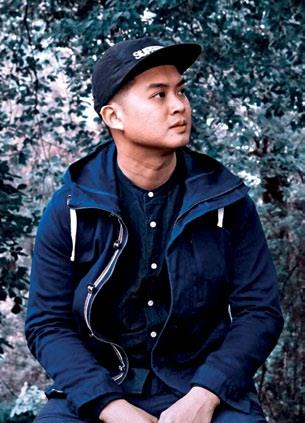 INTRIGUANT
Louis Quek is an electronic producer who has shared the stage with international names such as American electronic maven Flying Lotus, German producer Thomas Schumacher and Australian soul quartet Hiatus Kaiyote. He's also involved with local electronic collective, Syndicate, and his work is characterised by syncopated beats, layers of detail and multimedia performances. His 2017 album Recluse documents his personal retreat from the world after the end of a previous relationship; making it a great album to listen to when nursing a broken heart. Quek also recently worked on an audiovisual project, "Temporal", with Flex, a digital, visual and light artist; which was staged at the chamber of the Old Parliament House. 
CHARLIE LIM 
If you like rainy days and staying in bed, Lim's repertoire is definitely up your alley. The singer-songwriter, musician and producer, whose melancholic sound has earned him a loyal following here, was the first artist to have sold-out shows at the Mosaic Music Festival and to have a number one single on the iTunes Singapore chart within an hour—enough reason to have him write songs for the country, surely? For this year's National Day Parade, the 29-year-old updated the 1987 classic, "We are Singapore", incorporating its catchy chorus into a new contemporary tune. Shining the light back on the local music scene, Lim teamed up with other names like Shak and Joanna Dong to perform the song.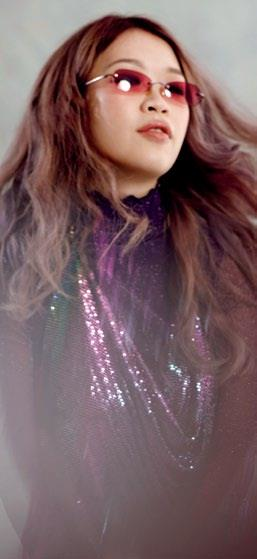 LINYING 
Few Singaporean artists have managed to earn a spot on Spotify's Global Viral 50 chart. Linying is one of them. The song "Sticky Leaves" from her Paris 12 EP has had over five million listens on the streaming service. And while she's known for her intimate style of music, the 24-year-old has also attracted collaborators from the dance world, either borrowing her vocals for their tracks or remixing her tunes—this includes German producer Felix Jaehn and French duo Krono. In 2016, the singer signed on with Nettwerk Music Group, becoming the first Singaporean to sign with a label that introduced Coldplay and Dido to the US market. 
LEON MARKCUS 
The 22-year-old did not dream of becoming a musician while growing up (he actually wanted to become a swimmer) but eventually, Markcus found music to be the right vehicle of expression. While his songs are written from personal experience, they discuss important universal issues. "Alive", for example, was written when he was 14 years old and talks about the perils of self-harm. The openly queer musician has also been very upfront about his identity, with the intention of confronting stigmas and to provide those who suer from it with more support. 
MEAN 
Nur Ahmad Muhaimin, otherwise known as Mean, is one fashionable rapper—a quick glance through his Instagram feed (@mean.xs) and you'll know he's a huge fan of brands such as Raf Simons and Loewe. Like many of his contemporaries overseas, the 29-year-old has married his love for fashion with that of rap, and crafted it into a powerful stage persona befitting of his hard-hitting tunes. His latest single, "They Know", is a slow-beat, chill track rife with the kind of attitude one expects from a rising Singaporean rap star. 
RIT XU
How many flutists can you name? Well, now add 29-year-old Xu to your list. The award-winning composer, musician and educator is well known in the local scene for being a key member of jazz icon Jeremy Monteiro's Jazz Brasileiro and classical-pop fusion music group, Lorong Boys. All this in addition to his own 10-piece modern jazz band, Omniform. Xu made his mark when he won first prize at the Thailand International Jazz Solo Competition in 2011, before moving on to win the United States National Flute Association's Jazz Artist Competition three years later. 
THEODORA LAU 
The Ngee Ann Polytechnic graduate was amassing fans even before she rose to prominence as part of the National Arts Council's youth initiative, Noise Singapore, in 2014. The works of this 21-year-old singer-songwriter are not only luscious because of her beautiful and soulful vocals, they're also produced with intricate layers of beats accompanying her vocals to elevate the listener's sonic experience. Lau translates themes that may be a little dark into upbeat, danceable tracks, proving her brand of music is anything but formulaic.
DISCO HUE 
You've probably heard the synth-pop quartet's "I'll Be Waiting", a popular single from the band's widely acclaimed 2016 debut EP, Arcade. The band consists of vocalist Sherlyn Leo, keyboardist/ vocalist Auzaie Zie, guitarist Rush Ang and drummer Billy Chua, and boasts a unique sound that comprises kitschy tones of electronic pop, indie rock and funk—all set to a retro aesthetic. The group, who recently performed for a Gucci event in Singapore, will be releasing their full-length debut album The Yearbook next year. In the meantime, check out "Can't Be Mine", the upbeat '80s-inspired single that will get you on your feet in no time. 
SAM RUI 
Just listening to the R&B chanteuse's unique voice alone leaves an unforgettable impression. Rui was still a newcomer when she was spotted and invited to perform at Laneway and Ultra Music Festival in 2016 and 2017 respectively, two heavyweight music festivals that have seen acts such as Chet Faker and Tiësto. Since then, the 22-year-old has cemented her spot in the local music scene as an artist with a hypnotic allure, with folkish, indie tunes evolving into R&B, thanks to a meeting with homegrown producer and beatmaker, Grosse. 
NADA 
Comprising theatre performer Rizman Putra and sound designer- producer Safuan Johari, NADA (which puns on the Spanish word for "nothing" and the Malay word for "tone") combines music, art and history in the most cryptic of ways. Putra's brilliance is exemplified in his all-white attire (complete with fresh face paint) and contemporary dance moves. Pair this with Johari's impeccable arrangements, and they synthesise into a captivating musical performance that's best experienced live. The duo digs through a rich archive of Malay pop from the '60s to '80s to create completely fresh retro tunes. They've done multimedia projects and performances at the Palais de Tokyo, Paris, and the opening of National Gallery Singapore. 
AISYAH AZIZ 
One of the talents lending her vocal prowess to this year's National Day song, Aziz had her big break with the reality TV competition Akademi Fantasia in 2013, before coming out with her own singles. Since then, she's won the 2017 Mnet Music Award for Best Asian Artist (Singapore), earned nine nominations and won three awards at regional Malay music awards show, Anugerah Planet Muzik in the same year. The 24-year-old pop songstress is an advocate of singing in one's mother tongue, which is why her tunes are mostly in the Malay language. Thanks to her melodic voice and stage presence, Aziz has amassed a strong following across the Causeway and around the region. 
SHAK 
Going by the stage name Shak, singer- songwriter Shak'thiya Subramaniam is known for both his solo work and his band, Shak and the Baits. His often introspective lyrics and deep, gravelly voice are met with groovy tunes influenced by folk, soul, jazz, blues and hip-hop. The 26-year-old began writing songs when he was enlisted for National Service, and there's been no looking back for him since. But his true roots lie in spoken-word poetry—the talented wordsmith is also involved with the Singapore Writers Festival. Like Charlie Lim, Shak was also featured on this year's NDP theme song, while his EP will be released later this year. 
KEN LOH 
Twenty-one-year-old Loh belongs to a new generation of buskers who combine musical talent with digital savviness to reinvent what thoroughfare entertainment means. Inspired by talented street performers he encountered while on holiday in Australia, Loh tapped on the power of Instagram (@kenlohty) to share his passion for music, while building a fan base that is drawn to his wistful renditions of popular hits. Loh has put his busking activities on hold for now (he is currently overseas studying) but that hasn't stopped his musical pursuits. The bespectacled musician recently released a debut EP, Songs about Them.
There's much to be said about the power of music — and thanks to the advent of technology, it is now truly borderless.
PHOTOGRAPHY: COURTESY OF REN D'VILA, HENZY DAVID, THEODORA LAU, LEE CHANG MIN, WANJIE LI, JOVIAN LIM, PEARL LIU, KEN LOH, LEON MARKCUS,  SAM RUI, GABE TAN, JAYDEN TAN, THE STRAITS TIMES, THROBBING PIXEL AND RIT XU