Tom between going down the start-up route or up the traditional corporate ladder? Here are some of the pros and cons of both to help you decide.
Tom between going down the start-up route or up the traditional corporate ladder? Here are some of the pros and cons of both to help you decide.
According to a 2011 PwC global survey, employees like us are looking for jobs with creative corporate cultures and flexible management styles. With an increasing number of start-up companies planting their seeds on the career map, many millennials have hopped off the corporate ladder in search of greener pastures. We speak to Annaling Chua, SEA recruitment partner at Henkel, to compare the benefits of the corporate and start-up environments.
Best for entrepreneurial minds:
Start-ups
If you embrace challenges, the lack of traditional structure in a start-up could help you flourish. It's a lot tougher than you might think, because there are fewer established practices in place and you'll have to get your hands dirty by building them from scratch. The upside? Start-up employers tend to let you play a larger role in the decision-making processes – but this also means you'll be more accountable for your mistakes. Instead of being assigned to a single position, you'll take on multiple roles, developing a wider skill set. Just remember that there usually isn't an HR department and there's little in the way of management guidance.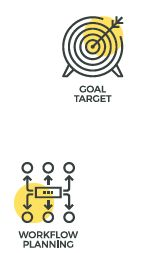 Best for flexibility:
Start-ups
Casual Fridays happen every day in a start-up. According to Annaling, it's a norm for job interviews to be conducted by the founders themselves over a casual coffee session. On the job, there are fewer rules and red tapes. There's normally more flexibility in work timings – you might even have the opportunity to work from home. Cassi Yang, business development and accounts manager at SGAG reveals, "The startup environment is chill – casual get-ups, hotdesking, wine nights and lunchtime ping-pong tournaments are all part of the game."
Best for mentorship and growth:
Corporate
Erin Tan, marketing executive at a global insurance organisation, says that the corporate life provides a more in-depth experience. "You delve deep into the specialty you're assigned to, and get mentored by an experienced associate in the department. Once you've mastered your trade, you [may] be rotated to specialise in other departments." Annaling adds that corporate employees are more likely to be exposed to global markets through Skype meetings and job postings – even at entry-level positions. You'll also often get a clearer idea of where and how you can grow, but there's also a lot less flexibility in the roles.
Best for work-life balance:
Depends
There are core timings for corporate organisations, with most MNCs starting at 9am and ending at 6pm. Virtual meetings with colleagues and clients from other parts of the world may happen after-hours – something that's less likely to happen in a start-up environment. While start-ups strive to provide work-life balance, there are crunch times when employees have to remain in the office well past dinnertime to complete a project.
Here's what the recruiters won't tell you:
You might have heard all about the pros and cons of a corporate or start-up job, but here are a few things that people don't always talk about.
1. There's no such thing as an iron rice bowl. While there's a risk of start-ups shutting down, retrenchment can happen even in established companies – though it usually affects those in middle management and above.
2. Millennials enjoy the flexibility that start-ups offer – but it comes at a price. Plenty of time and effort may get put into work that only you are familiar with, so there's no one to replace you when you're down and out. This means you might have to work when you're on holiday or even sick at home.
3. Start-up companies do prefer millennials over the older generations. This is due to a variety of reasons, including the fact that they tend to be more tech savvy, energetic and driven.
4. If you like structure, you'll probably thrive in a corporate environment. Multitaskers might prefer a start-up environment but such companies often require next-level juggling, and there's a lot more to lose in such cases.