Want to literally grow your own salad at home? It's easier than you think.
Want to literally grow your own salad at home? It's easier than you think.
Growing your own veggies won't just save you cash, it will also spare you trips to the market, ensure your greens are free of nasty chemicals and leave a positive environmental impact. The thing is, gardening is usually associated with hard work, grimy hands and a big backyard, so we don't blame you if you've yet to #growyourown.
Thankfully, it's getting easier thanks to cute pots, DIY kits and systems like Aerospring Gardens (aerospringgardens.com).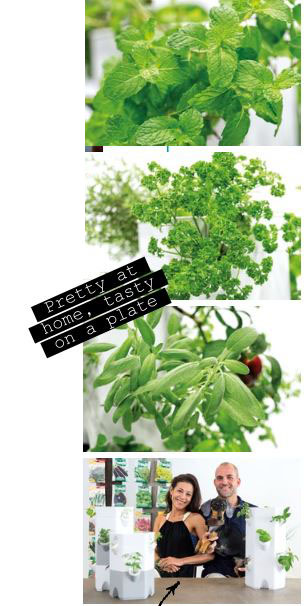 What is the Aerospring Gardens system?
It's a vertical gardening system designed for urban homes with limited space to grow their own veggies (HDB balcony gardeners, rejoice!). If you have a larger outdoor area, you could set up a few Aerospring units to serve as your own urban farm.
How does it work?
The Aerospring units use water, not soil, to cultivate a garden aeroponically (no growing medium used). The bucket recirculates water through internal piping to shower the plants, which grow upwards instead of outwards.
What's in the starter kit?
The DIY kit comes with a 75L bucket, a pole with nine hexagonal planter sections, a water pump with a hose and connectors, all the necessary liquid nutrients and a selection of seedlings, among other things.
How much space does it take up?
A single pole takes up less than 1m of space, and allows up to 27 plantings.
What can I grow?
There are lots of possibilities, including spinach, kale, tomatoes, rosemary, basil, thyme, mint and even laksa leaves.
Homegrown veggies are tastier 'cos they're fresher compared to storebought ones, which are plucked weeks before they arrive at the market.