guide to stylish spas
Pokhara
Green Earth
Nestled in one of Nepal's top trekking destinations, The Pavilions Himalayas' Spa Svastha allows an 'off-the-grid' experience for guests with Ayurvedic treatments and custom-made spa products. The boutique retreat runs mostly on solar power, recycles waste water, and a quarter of the water used is harvested rain while grey water from sinks and showers is filtered into flush tanks. In keeping with offering a healthy lifestyle, the hotel's chefs make Nepali specialities with their own organic vegetables grown from nearby farms.
http://www.thepavilions.global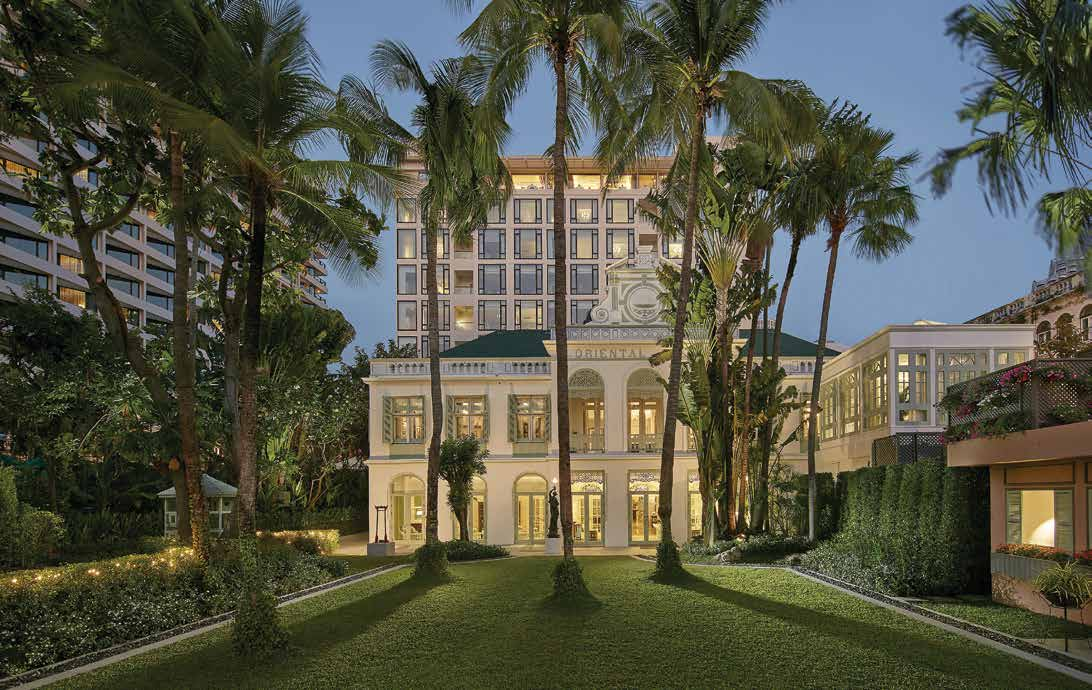 Bangkok
Spa Express
Home to the Forbes Five Star The Oriental Spa, Mandarin Oriental, Bangkok extends its wellness offering with the debut of the group's first Spa Studio. Set on the first floor of the newly refurbished Garden Wing, this elegant spa with four spacious rooms is perfect for the time-pressed to get a quick beauty fix.
Unlike the main spa across the river, Spa Studio features express treatments that leave you looking and feeling revitalised in the blink of an eye. The !QMS Medicosmetics facials – available exclusively in Asia at this spa – for example, give the skin a boost of radiance thanks to the award-winning German brand's collagen-enhancing facial care system. Using cutting-edge technologies and high-performance ingredients, the facials are designed to facilitate skin regeneration, combat signs of ageing and improve overall tone and texture.
Also popular are the Pedi:Mani:Cure Studio by Bastien Gonzalez treatments. Headed by podiatrist and manager Alexandre Luton, the spa offers Bastien Gonzalez's signatures, which are much more than your average mani-pedis. Expect tools that resemble dental instruments – but fear not, therapists are professionally trained and ensure you won't experience any discomfort. The result is incredible: healthy-looking nails that are so shiny you won't even need to wear any polish afterwards.
http://www.mandarinoriental.com
Prague
Czech-In
Four Seasons Hotel Prague has opened its new aVa Spa dedicated to local traditions and luxurious pampering against the city's landmarks like Charles Bridge and Prague Castle. Aside from five treatment rooms named after nearby rivers – Vltava, Morava, Otava, Litava and Svitava – the spa also houses a sauna, steam bath, vitality pool with a waterfall, massage jets and hydrotherapy surrounded by comfortable lounge chairs and a fireplace for a feeling of home. Must-tries include the AVA Spa – exclusive anti-ageing facial and Czech-inspired baths.
Cape Town
South Bound
Five-star boutique hotel Leeu Estates' Leeu Spa opened outside Franschhoek in South Africa's Cape Winelands. The wellness sanctuary offers expert massages and holistic treatments using wild-harvested and organic ingredients from remote, untainted regions such as the Amazon rainforest and the Himalayas. The hand-blended products are paired with techniques inspired by century-old Asian traditions to harness natural healing energy. Also in Leeu Spa are a 15m heated infinity swimming pool and gym that looks out to the mountains.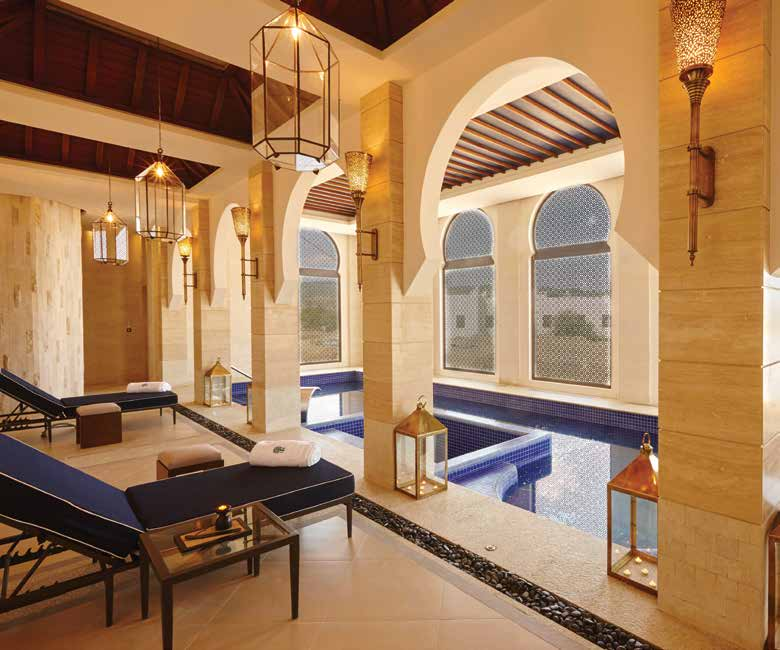 Tamouda Bay
Mediterranean Breeze
Banyan Tree makes a landing in Morocco with Banyan Tree Tamouda Bay, and in it, its world-renowned Asian-inspired Banyan Tree Spa. Featuring a 'high touch, low tech' approach within Moroccan-inspired interiors, the spa hosts six Deluxe Treatment Rooms, two Royal Treatment Rooms, a hydro and vitality pool, hammam and special yoga rooms. The property is the country's first all-inclusive pool-villa resort comprising 92 luxury pool villas that all look out to awe-inspiring views of the Mediterranean Sea and walk out to a private pool, lush gardens and the beach.
Helsinki
Finnish Line
Highlighting the Finns' love for saunas is Löyly Helsinki, a public sauna that translates to 'steam that comes when you throw water on hot stones in a sauna'. Located in former- industrial area Hernesaari, the triangular building faces the sea and houses a restaurant and three saunas heated with wood: one that's continuously heated, one heated only once in the morning and a traditional smoke sauna. Cold-water basins and a fireplace are also available in the common area for guests in between sauna experiences or dips in the sea.
Inle Lake
Lake Placid
This 170sqm sanctuary spa is home to five treatment rooms and offers an exciting menu including its signature Tamarind Scrub with tamarind harvested right from the property, as well as hot stone massages and facials. Just two hours by air, car and boat from Yangon, the Sanctum Inle Resort is also known for its Olympic-sized swimming pool overlooking the lake and its surrounding neighbourhood of wooden homes and floating vegetable gardens.
http://www.sanctum-inle-resort.com
Sanya
Club Life
Located on the island's west coast is Club Med sanya spa, a 10-cabin venue designed to invigorate the mind and body. Helmed by Comfort Zone products, the spa espousing a Beauty-Balance-Care concept is part of Hainan's first premium all-inclusive resort and walks out to white-sand beaches. Exercise-junkies can also get their water sports fix with windsurfing and sailing, as well as flying trapeze, cycling and tai chi.
Hong kong
Urban Oasis
Comprising a spa, a gym and the Sky Pool, The Royal Garden's brand new Mediterranean-style sky Club offers guests and members an urban haven to escape from the hustle of Tsim Sha Tsui. The spa boasts a comprehensive menu of massages, express therapies and Thalgo treatments. Those seeking head-to-toe indulgence can opt for a spa package: the Premium Spa Signature Treatment includes a scrub, aromatherapy massage and facial, whereas the Pure Spa Treatment refreshes you with a Swedish massage and either a collagen or marine facial. Before you leave, spend time in the sauna and steam rooms or Jacuzzi for a complete recharge.
Fuzhou
City Escape
One of the group's latest wellness properties is kempinski The spa Fuzhou, an extensive spa and leisure facility that spans over the fourth and fifth floor. The 2,800sqm club features five treatment rooms and a spa suite, a gym with personal trainers and a fitness area dedicated to HIIT. Those after relaxation can opt for the property's 25-metre swimming pool, indoor golf simulator, expansive thermal facilities, vitality pools, juice bar and a slew of spa treatments.
Macau
Win-Win Situation
The spa at Wynn is definitely one of the two most exciting grand openings in Macau this year. Comprising 14 treatment rooms for massage, body treatments, facials and hydrotherapy, guests cannot miss the Signature Silk & Cashmere Awakening – a lavish exclusive treatment and the Macanese Massage and Ginseng Hot Stones. Adjacent to the spa is the salon at Wynn, where mani pedis can also be done with a view of the swimming pool and gardens below.