How about an escapade every day? rejuvenation that takes minutes and at no extra cost. time to play!
How about an escapade every day? rejuvenation that takes minutes and at no extra cost. time to play!

THIS PAGE: The Strong National Museum of Play in New York is designed to inspire adults to play. OPPOSITE PAGE: Be it climbing trees or filling in a Writing Map, anything fun and purposeless is considered play
Nothing stops us from having fun or taking a break in our busy lives. During a boring train ride, we can entertain ourselves with humour. Perhaps think about stuffed squirrels gathered around a table for a card game, with one smart enough to cheat with a card hidden between his toes!
This squirrel diorama is from the 19th century, exhibited in The Strong National Museum of Play in New York. Although many children visit the museum, the artefacts are meant to inspire adults to play. Scott Eberle, vice president for studies at the museum says, "Adults who want to have fun every day will cultivate a playful attitude."
We need to be open to the concept, for although many adults think play is reserved for children, it does wonders for our health, helping us unwind and relax. This seemingly meaningless pursuit is essential to our well-being says Professor Stuart Brown, president and founder of the National Institute for Play, who has spent a lifetime researching its health benefits.
"Play by definition is purposeless, despite being essential to our ongoing healthy development throughout our lives"~ Daniel Teitelbaum.
WHAT IS PLAY?Defining play is convoluted and researchers have debated its elements. Most agree that it involves surprise, is fun, pleasurable and has no predetermined purpose. Brown says, "Play is unique and has meaning for you only. If you think 'I will take a walk because it is good for my body' it may not be play. But if you think: 'I will take a walk just for the sake of it', and then get lost in of your steps and the path, you may find a mini escape."
Many of us forget or have forgotten how to play, even though there were times when rolling in the mud would send us into hysterics. Daniel Teitelbaum, head of curriculum at the School of Life Australia who also runs The Art of Play Class, says, "Play is by definition purposeless, despite being essential to ongoing healthy development throughout our lives. It is something adults hardly ever
think to do." This is counterintuitive as school, exams, jobs and
responsibilities propel us against playing, deeming it a waste of time.
Work may be enhanced through play as it encourages creativity and innovation. A playful attitude inspires learning and problem-solving in adults as well. Professor Sue Jennings, professor of play at The Play and Drama Partnership says, "It's okay to get things wrong, not understand something and try out a new approach." To engage adult imagination, Jennings gets them to have fun with clay or cuddly toys. Who knows what ideas may spring to mind as CEOs try building a new company strategy using foam?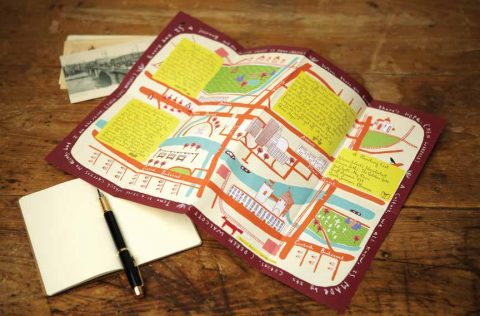 Games are another form of play that can stimulate insight. Resident mad scientist of the Thiagi Group, Dr Sivasailam Thiagarajan creates games that are intellectually stimulating in his workshops in Singapore, China and the US to encourage adults to learn. He provides a rationale of using the games as a 'learning-by-doing approach'.
"They are serious games including simulations and role plays that deal with principles and procedures used in the workplace." Many forget that play need not be the same for everyone – one may find enjoyment rolling down slides backwards, whilst others relish in watching cars go by. We can find a form of playfulness that fits
well into our cultures, work spaces and environments, something that is
uniquely ours.
FINDING PLAYFULNESS
US-based Fun Conspirists, Jennifer Maurer and Ginny Hunneke, suggest "escaping into childhood". They encourage adults to think about what they loved to do as a child, whether they still enjoyed this activity, or if not, why they stopped. They suggest committing 30 minutes to some variation of that activity.
For instance if it was climbing trees, maybe it would be climbing a tree, sitting on a branch, drawing a picture of the tree or watching
children climb trees. Maurer explains, "These questions reveal a lot
about the kind of play that brings people joy and confidence, but also
what internal and external forces have shut down their natural impulses
to express themselves playfully." Invariably, playfulness transpires and
they discover aspects of their suppressed personalities to bring back
into their adult lives and routine.
Another way to reconnect with play is through toys. For Ambrose Lee, director of the Toy Museum in Hong Kong, they provide an emotional connection. He repairs and sells toys, from vintage collections to recent favourites. "I witness many fathers who come in with their kids to buy Star Wars toys, but really they just want to buy for themselves.
It makes them feel like a kid again." Toys are memorabilia that share private moments with their owner, keeping secrets in times of joy and sadness. The Toy Museum is a haven for workers to unwind during lunch, to browse and to relive their childhoods by playing with GI Joes, Lego or Lucky Trolls, before heading back to their offices with huge smiles on their faces.
Even if you only have a few minutes in your busy schedule, make time for play. Try writing with pen and paper instead of electronic devices. Shaun Levin, writer and deviser of Writing Maps in the UK, finds it not only therapeutic but a playful venture of creation and surprise.
Keep a writing map in your bag and read it on the bus instead of being
glued to your phone. Concoct stories in your head – about a neighbour,
object or laneway – and be astounded at the discoveries you make.
CLOCKWISE FROM ABOVE: Adults are encouraged to "escape into childhood" at The Fun Conspiracy; The Strong National Museum of Play offers children and adults alike a playful environment; having fun is essential to our well-being.
The hustle and bustle of life may be daunting, but it becomes fun and interesting once we incorporate play into our lives. "It is not a matter of escaping, but engaging more deeply with life on a daily basis," says Teitelbaum. Practise the idea of playing at every opportunity and you will get better at it, refreshing yourself in seconds. Have a private conversation with the stuffed toy on your desk, sing in the shower, make up stories or doodle. Play is essential to our well-being, and the busier we are, the more we need to incorporate it in our lives.
"I notice many fathers who come in to buy Star Wars toys, but really they just want it for themselves. It makes them feel like a kid again "~ Ambrose Lee.
More Play Inspiration
"Go back to the age of three or four. Find a moment of joy, then associate it with current life to find the inkling to be more playful now."Prof. Stuart Brown, National Institute for Play www.nifplay.org
"Adults can turn their cars into toys; same goes for riding lawnmowers..." Scott Eberle, The Strong National Museum of Play www.museumofplay.org
"Do something silly. Have fun with shaving foam!" Prof. Sue Jennings, The Play and Drama Partnership www.suejennings.com
"Treasure your toys! Toys are our loyal best friends." Ambrose Lee, Toy Museum www.facebook.com/Toy-Museum-Ltd-342557715801879
"Switch off your phone, and be open to the unexpected, to adventure and to create stories out of all the messiness of life."Shaun Levin, Writing Maps www.writingmaps.com
"Find out who in your circle of friends are most playful, and reconnect with them." Jennifer Maurer & Ginny Hunneke, The Fun Conspiracy www.thefunconspiracy.com
"From waiting at a bus stop to sitting at our desk, the first step is to recognise the value of play."Daniel Teitelbaum, The School of Life Australia www.theschooloflife.com/melbourne
"Make up games to handle tough situations." Dr Sivasailam 'Thiagi' Thiagarajan, The Thiagi Group www.thiagi.com .